Mon-Fri 9:30 - 5:30pm, Sat & Sun Appt. Only
Field Day Shirt Ideas in Walton, Gwinnett, Hall, Barrow, Rockdale, Newton, Barrow, and Oconee Counties
Field days are a great way to bring your school together, show your class spirit, and unify your students through fun activities and games. We love providing custom screen printing and t-shirt designs for schools in the Loganville and Metro Atlanta, and surrounding areas to show their class pride during field days.
Our templated t-shirt designs can be customized with your school logo, colors, mascots, and more. We make it so easy to create a shirt for your school: all you have to do is look through our field day designs, select the style you like the best, and customize it from there, if you have something else in mind our design team can help you create the perfect design.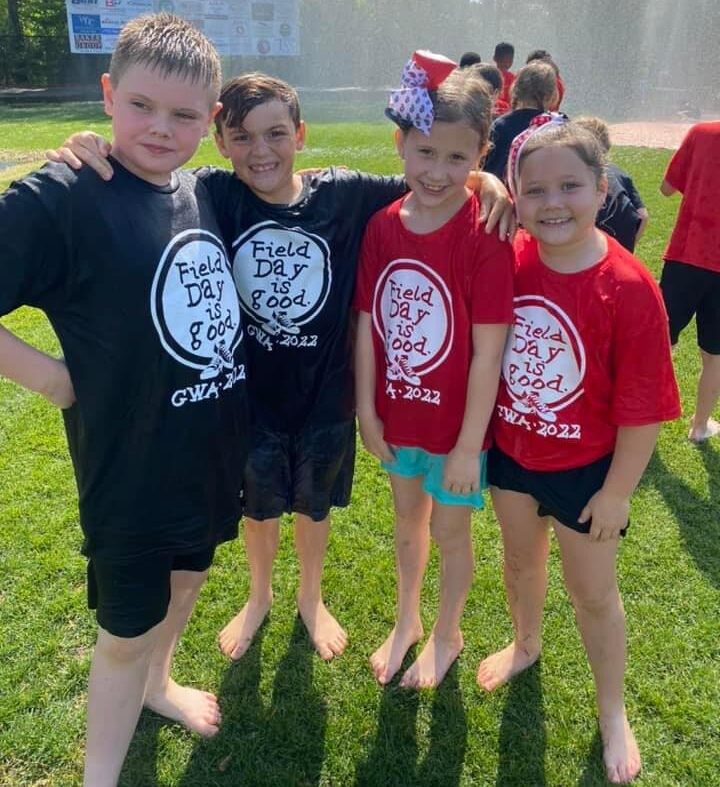 From year to year, class to class, field days are one of the biggest highlights of the school semester. With so much going on, it can be difficult to find the time to design a custom shirt each year.
Let us take this task off your list- choose one of our field day design shirts, and we'll handle the rest. We love making it easy for parents, teachers, and school faculty to come up with fun and unique t-shirts for their classes. It's one of the best ways to bring your class together and get them in the school spirit.
At Scotteez we offer a super easy way to take Field Day orders. We create an online store. All you have to do is send out the link and a few reminders to the parents. The parents order and pay online, we compile the orders, print, bag them individually and sort by teacher. The the orders can be easily distributed to the teachers. Many schools use this as a fundraiser and earn several thousand dollars to fund the PE dept. Contact us and let us set up a store for your school.
We're dedicated to providing efficient and beautiful screen printing to our local schools in Loganville, GA, and beyond. We love partnering with our local educators to provide affordable screen printing options, so you can order t-shirts easily, with just a few clicks. From this order page all you have to do is select your favorite t-shirt, add in your school and class details on the next page, and place your order. Our team will call and confirm the details, payment, and pick-up date, and you'll be good to go.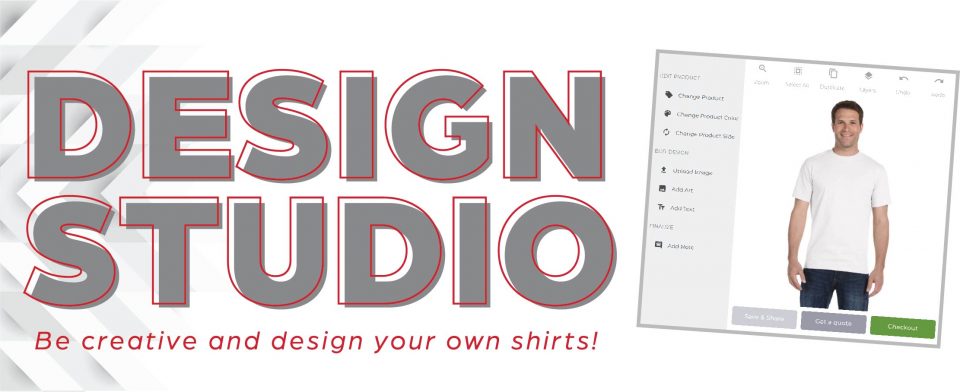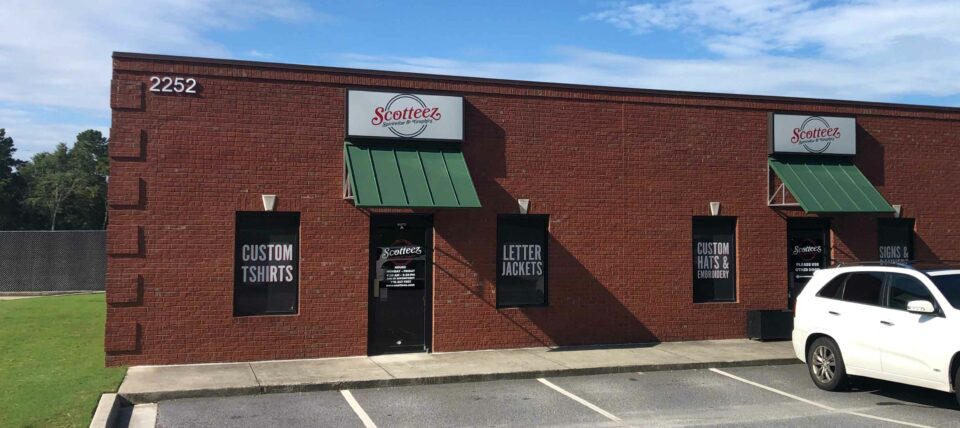 We're always looking for ways to work with our community, and we love getting to see your custom printed Scotteez t-shirts at school events like field days, field trips, and more. Fun events like this deserve to be commemorated, and we've got you covered with a wide selection of screen-printed t-shirts ready to be ordered.
We do our best to work with your timeline, budget, and any other needs or requests you may have. We work with schools throughout Walton, Gwinnett, Hall, Barrow, Rockdale, Newton and Oconee County and beyond. Our staff at Scotteez is happy to work with you to ship your order to you, or to arrange local pickup at our Loganville printing shop.
At Scotteez, we love going the extra mile for our clients. Our local community has supported us since we opened our doors in 2000, and we wouldn't be here without all of our local businesses, organizations, and schools partnering with us for all of their screen printing and custom printing needs. No matter what the occasion, we're always happy to fulfill your t-shirt order, and to provide our clients with our wide array of designs customized for specific events like field days, field trips, homecoming, and more.
If our pre-made designs aren't up your alley, our team would be more than happy to work with you on a custom design tailored to you! We have a graphic designer on staff, and we're always available to help you create the perfect design for your occasion. For questions, don't hesitate to contact us or visit our printing shop, located in Loganville GA.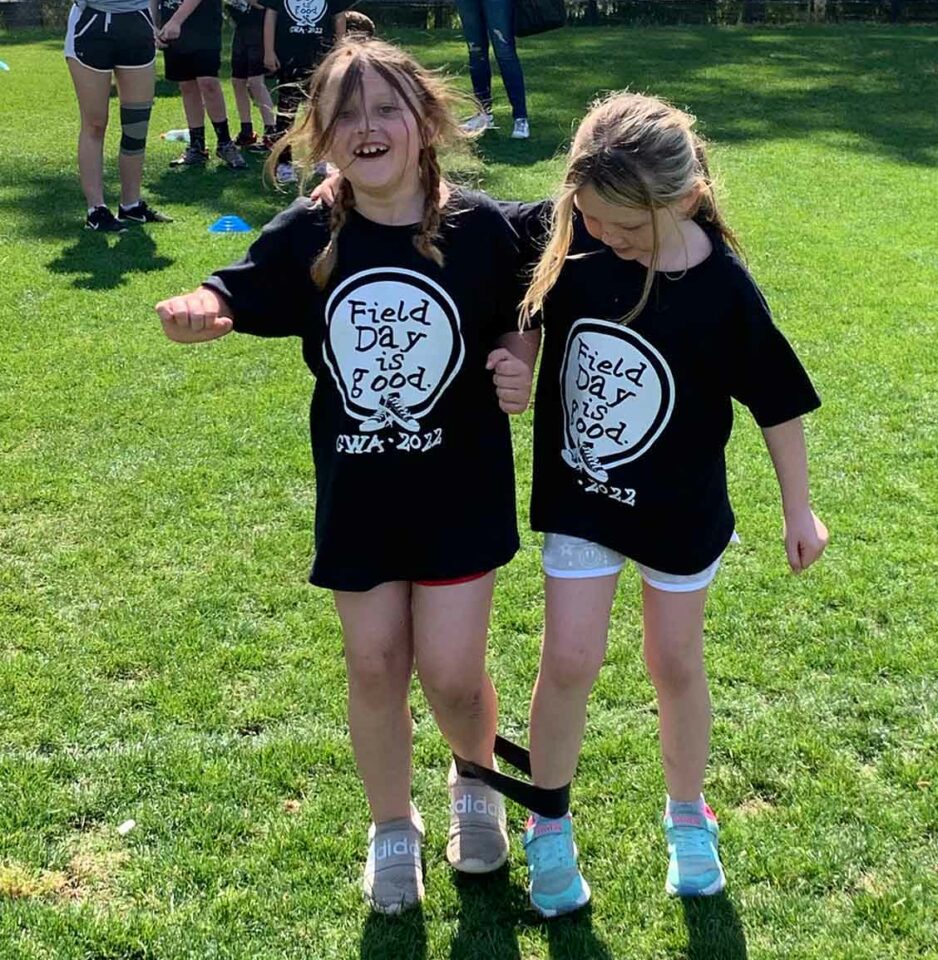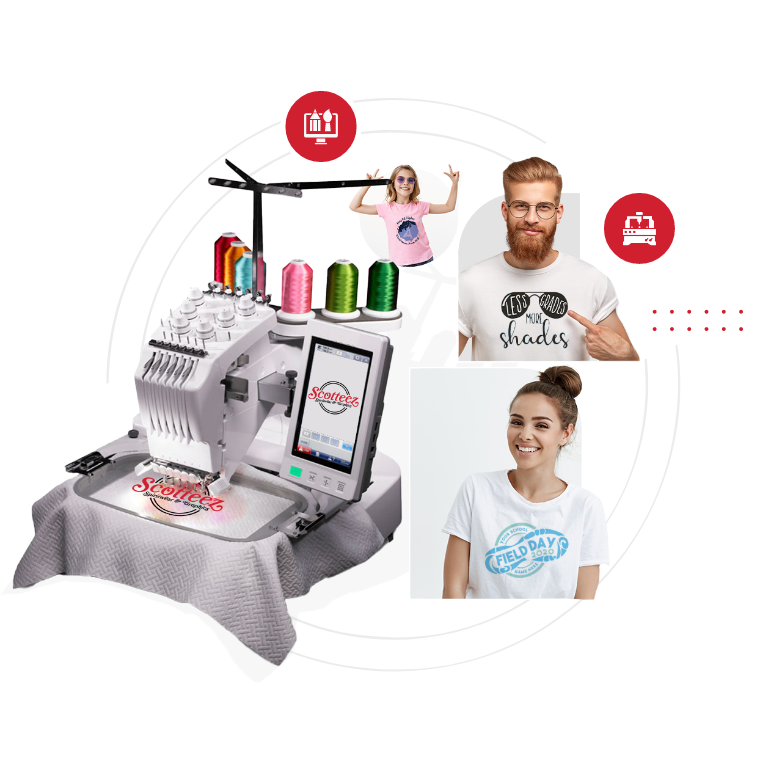 If you have any questions about our field day designs, custom orders, t-shirt printing, or something else, don't hesitate to reach out. We've developed this process to be as easy and streamlined as possible, so whether you're located in Monroe, Oconee County, Loganville, or the greater Walton County area, we can have you covered.
The school year is such a busy time, so let us take the worry and stress off your hands with one of our template, semi-custom designs. Contact us today to learn more about how we can make your custom field day t-shirt ideas come true!