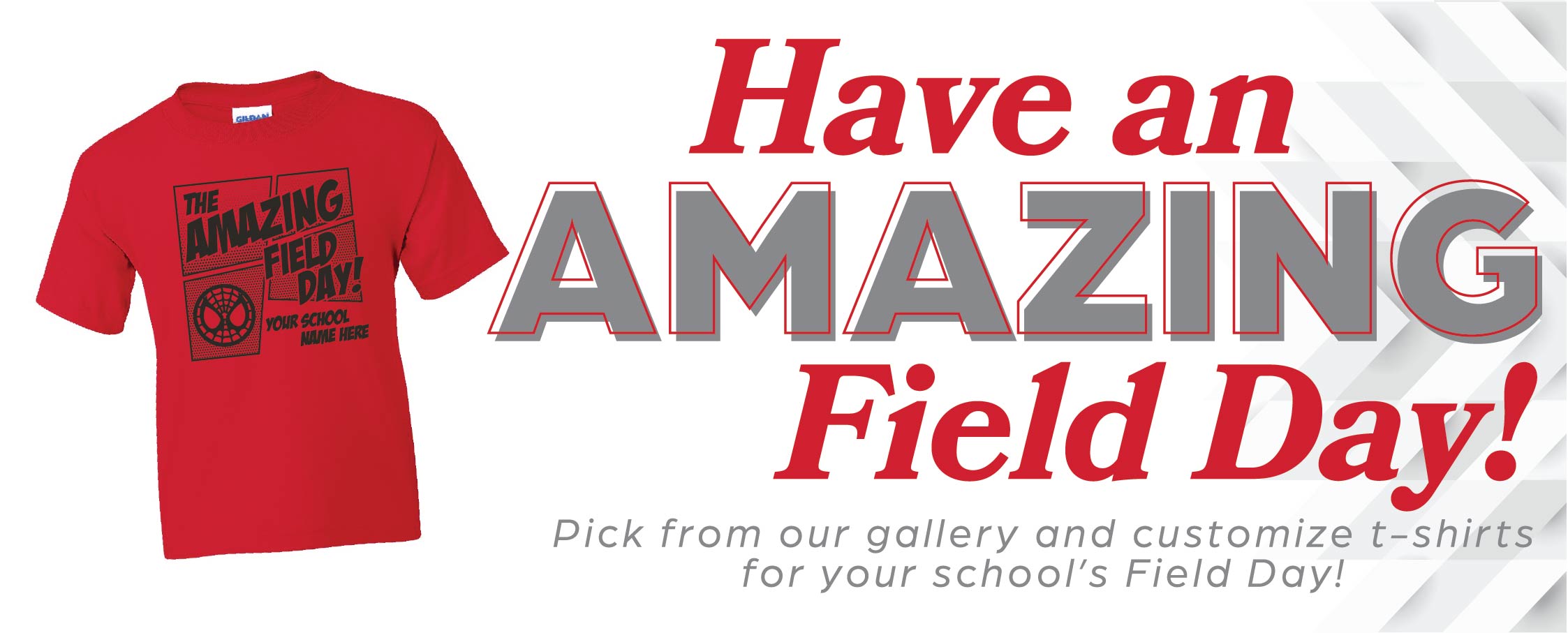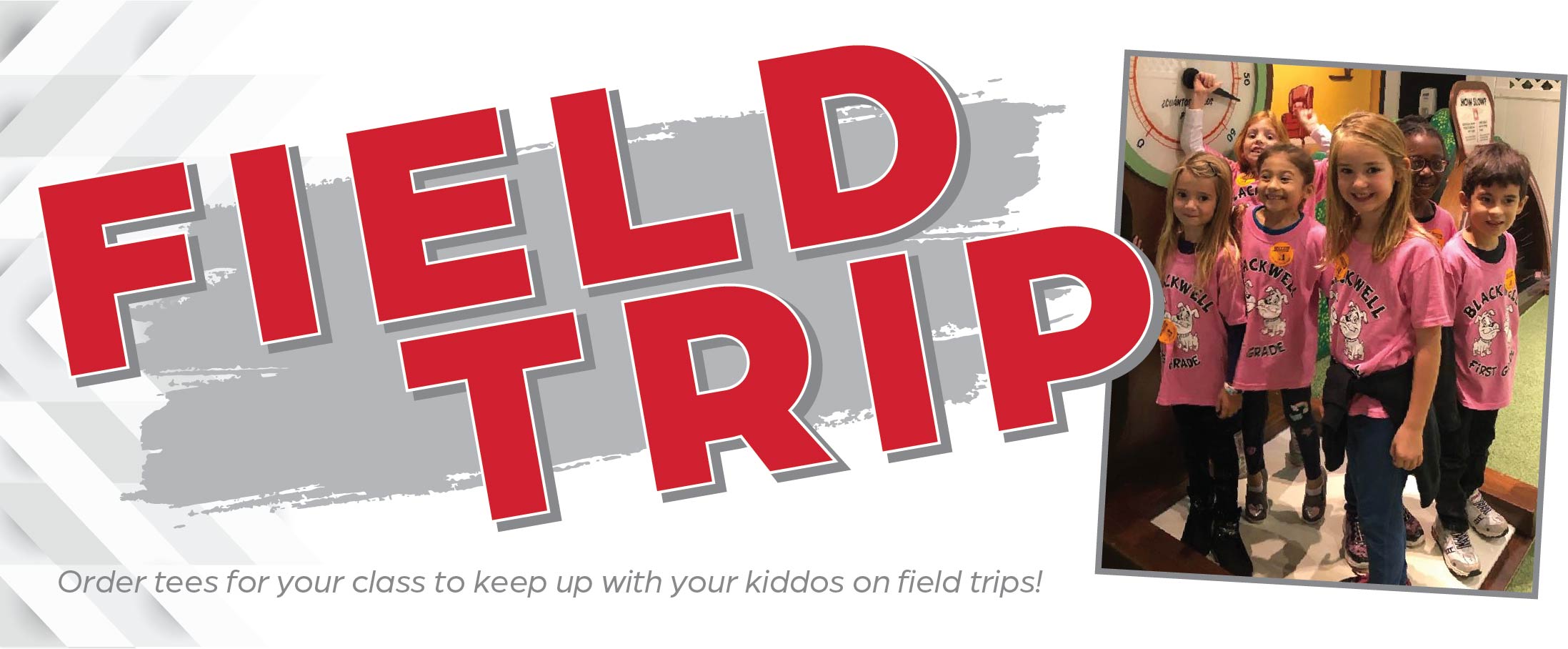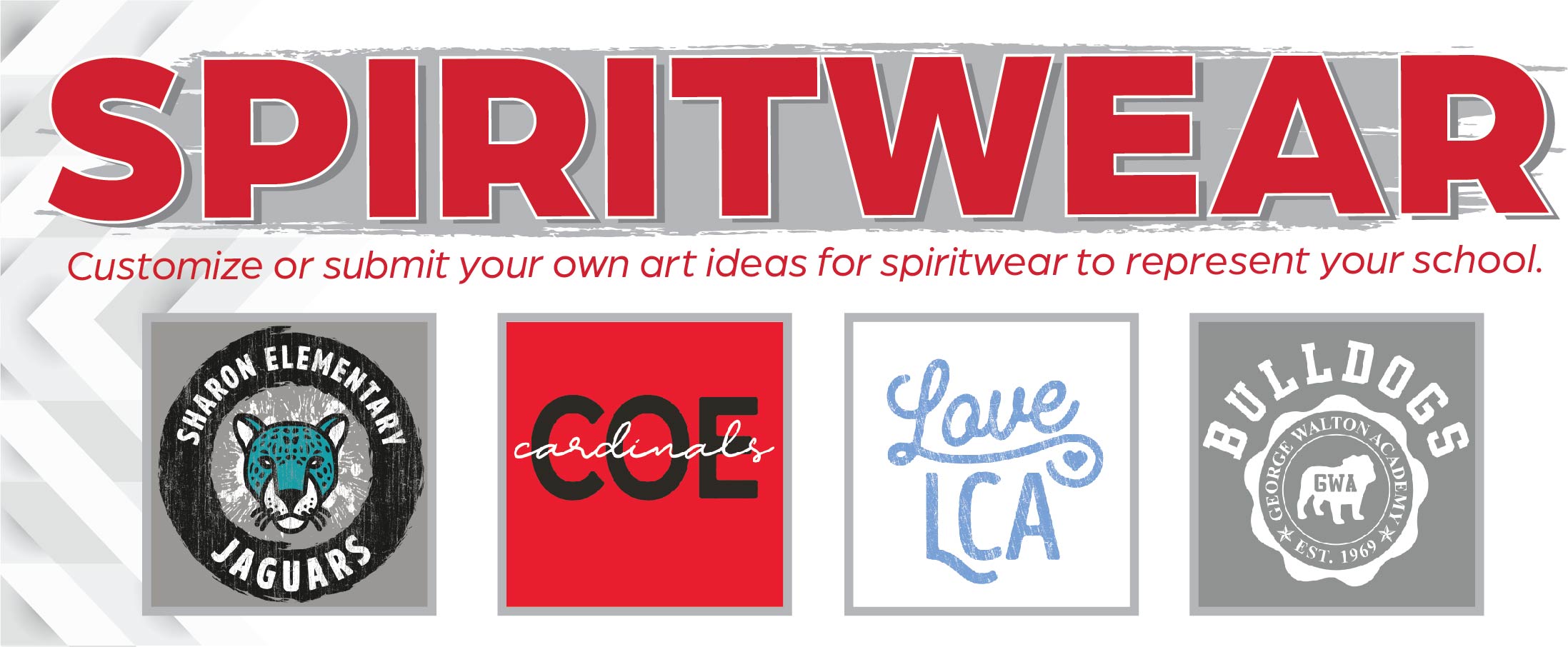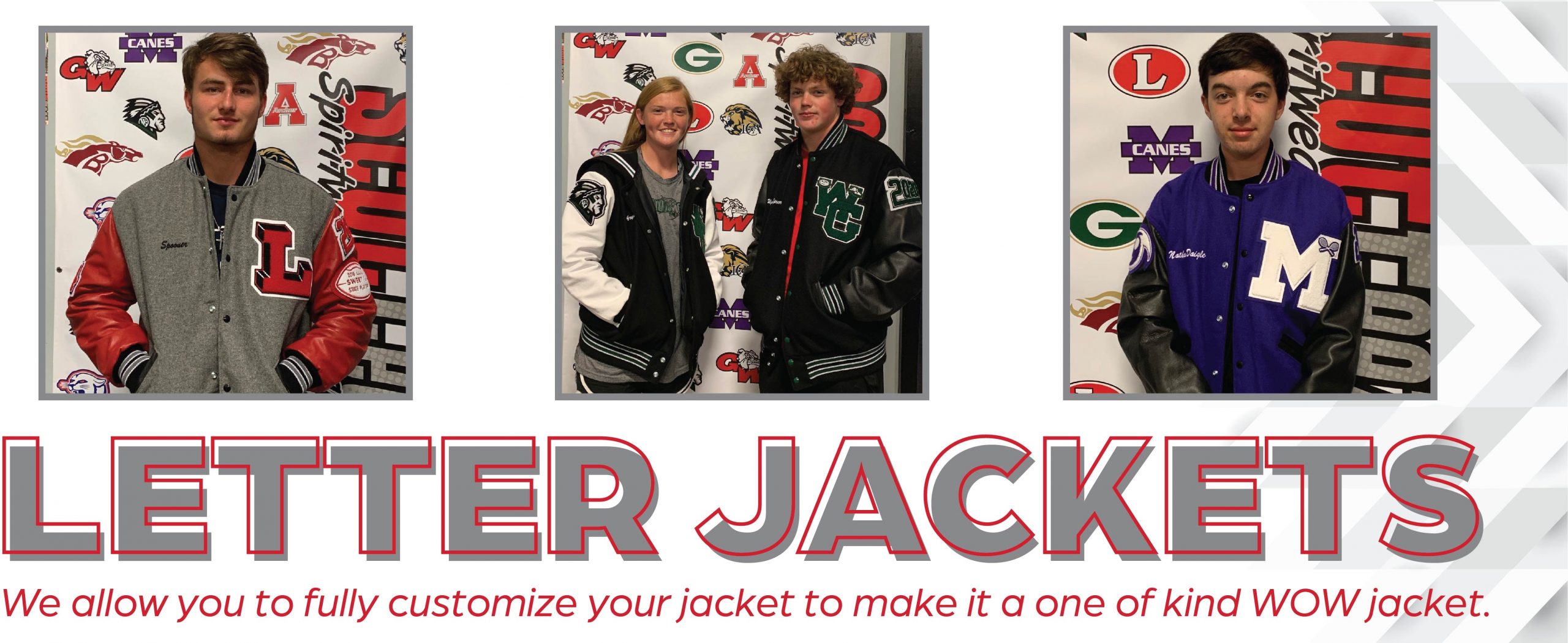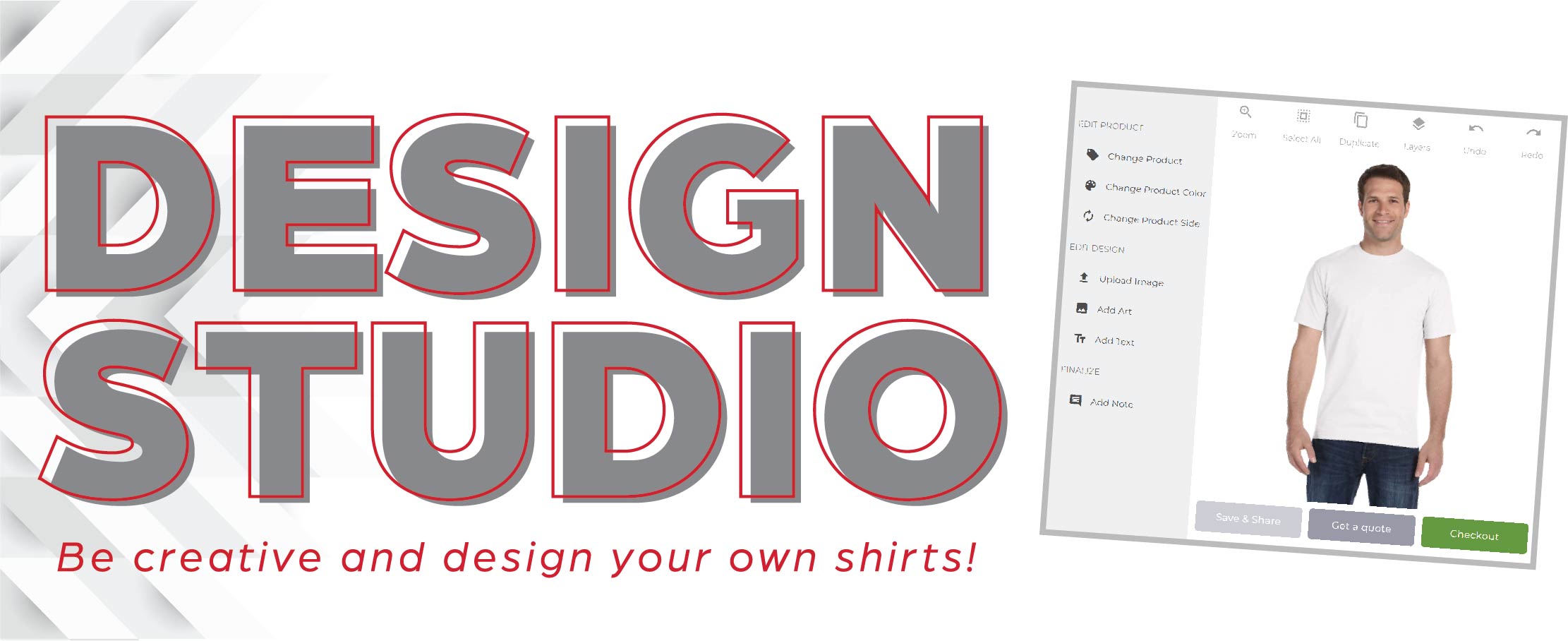 Scotteez Website Slideshow Image FIELD DAY
Scotteez Website Slideshow Image FIELD TRIP
Scotteez Website Slideshow Image SPIRIT WEAR
Scotteez Website Slideshow Image LETTER JACKETS
Scotteez Website Slideshow Image Design Studio
Screen Printing and Custom T-shirts in Loganville, GA
If you're looking for custom t-shirts, embroidery, printing, signs and banners, and anything else promotional, we're here to help you at Scotteez! We print high quality, affordable designs on items of your choice, so you can advertise your school, business, or organization easily. We're located in Loganville, and we frequently serve the surrounding areas of Monroe, Walton County, Snellville, Winder, and Oconee county. 
If you're an educator or teacher and you're interested in getting tshirts for an upcoming field trip, homecoming event, or field day, we've got you covered. With efficient turnarounds and quality printing, we can get your class looking their best in no time. Screen printing, embroidery, you name it. We can customize practically any item you have. 
We love getting to work with our community, and help other small businesses advertise their services. It is a pleasure to fulfill your orders for signs, custom embroidery, and staff uniforms. Helping your business grow through promotional products is at the core of what we do, and we have been at it ever since 1994. We build relationships with our clients, and that's helped us to grow our business, and retain clients year after year. We never take shortcuts on our work- our designs are creative, durable, beautiful. 
Promotional products are one of the best ways to market your business or school, because it's something people will use continuously, and see repeatedly. When people notice your logo or motif on a baseball hat or employee shirt, they recognize your business for who you are, and what you do. We're here to help you get the word out about your business, and do it in style. 
We also do services like custom signs and banner printing, so if you're headed to a convention, fair, or something similar, we're capable of printing high resolutions, large banners and signs of every shape and size. 
No matter what you're looking for, we're confident we've got the skills to execute your custom printing needs in no time. We're a locally owned and operated loganville screen printing business, and we're excited to work with you to print, embroider, and design the products you need to advertise your organization. From letterman jackets to logo'd up mugs, we're here for you, and we're ready to take your business to the next level. 
We are family owned and operated, and we are committed to customer satisfaction. If you aren't happy with the products, we aren't either! We always go the extra mile for our clients, because we know how important that custom t-shirt order will be for your class, or how important that banner will be for your business. It's important to us to provide the highest quality screen printing, embroidery, and printing while achieving 100% customer satisfaction, day in and day out. 
We know you have options when it comes to screen printing, and we are so glad to have your business under the Scotteez roof. We love what we do, and we love working with you, our clients, to really make your brand shine. You name it, we can print your logo on it, and then we can print a sign out announcing it. Spiritwear and graphics is what we're best at, so no matter what kind of organization you're a part of, we've got all of your apparel printing needs covered. 
At Scottez, we pride ourselves on our high quality apparel, our attention to detail, and our exceptional customer service. We are a family run business, and we have been located in Loganville and serving our community for all of their screen printing needs since 1994. We have loved getting to work with our clients on their custom designs, whether it be letterman jackets, uniforms for their local business, field trip t-shirts, or something else entirely. There is truly no limit to what we have been able to create for our clients, and that is one of the reasons we've stayed in the business for over 25 years. 
We are there with you every step of the way, and are more than ready to help you design your next product for your business. We have a designer on staff, so if you need help with the creative process, our team can handle that for you. Our process for screen printing and embroidery in the Walton County area is thorough, precise, and detail oriented. When your logo is being printed on an item, whether it's a company jacket or a large banner, it's important that it represents your business well, and promotes it beautifully. Our job at Scotteez is to make sure whatever your logo is printed on, it looks it's best. 
We are committed to providing every client with a superior experience, and printing their order in a timely, efficient manner., We can easily handle large orders and bulk quantities, and we frequently ship to clients throughout the US, so if you're not located in Loganville or the surrounding areas of Walton County, you can still get your promotional products here at Scotteez. 
We are committed to customer satisfaction, and we take great pride in fulfilling your orders and helping you advertise your business or organization. From custom t-shirts, to letter jackets, to signs and banners, we do everything under the realm of printing, embroidery, and product customization. We can put your logo on just about anything- so if there's something you're interested in, don't hesitate to reach out! Our team would be more than happy to speak with you about your screen printing needs, and recommend the best solutions for you. 
From elementary school, to charities, to medical offices, no matter what your business offers, we're confident that our team of skilled printers can help you promote your business. Our primary service area includes the Walton County region and the surrounding towns of Snellville, Loganville, Winder, Monroe, and Oconee County, and we ship throughout the southeast as well. 
Contact us for all of your screen printing and embroidery needs!
Scotteez loves serving our community with custom printing, for whatever event you may have. We're Loganville's go-to for posters, prints, and custom t-shirts. No matter how big or small your printing order may be, our team is ready to handle it for you efficiently and affordably. We have years of experience screen printing custom t-shirts for schools, churches, businesses, and local organizations, and we've only gotten better over the years. Our goal is to provide the best experience for our clients, so they know who to call when they need screen printing in Loganville, Monroe, and beyond. 
We've spent the time to streamline our processes and make screen printing as easy as possible, so when it comes time for new company shirts, sweatshirts, or jackets, it's as easy as just giving us a call. With our gallery of premade t-shirt designs, schools have it set up, for whatever event they may have. We have t-shirt designs for field days, homecoming, field trips, and more, so when the time comes, all you have to do is select your design, input your information, and click submit! We've done the work for you so you don't have to. 
Our staff at Scotteez is friendly and knowledgeable, and can answer any questions you may have about custom t-shirts, screen printing, and printing orders of any size. Got a chamber event coming up? We've got you on the banner or sign you need. Homecoming right around the corner? We can have your order ready in a matter of days. Need some employee uniforms? We're here for you! We go the extra mile for our clients so they can have their screen printing orders ready as fast as possible, on the highest quality material. Affordability is important to us as well, and we continue to do everything we can to pass those savings on to our loyal customers. 
We've loved being a part of the Walton County Georgia community since 1994, and Loganville is our home, where we started our screen printing journey. Since then we've gone on to serve clients throughout the southeast, and have built up our clientele throughout Monroe, Snellville, Winder, and the surrounding areas. We're proud to help our clients grow their businesses, advertise their services, commemorate their events, and promote their organizations each and every day. 
We work with schools, businesses, and organizations to help them build their brands, design customized products, and deliver screen printed shirts and apparel to their employees, their students, and their patrons. Our designers are here to take your ideas and bring them to life, and our in-house screen printing team is detail oriented and quality conscious, so your order gets fulfilled without a hitch. We've developed streamlined processes to get your orders ready as efficiently as possible, which allows us to work under tight deadlines and quick turnarounds. Your ideas and inspiration are important to us, and our graphic design team is here to take those ideas, and translate them into reality. Our specialty is screen printing, which helps our clients advertise their businesses, and celebrate life's big events with branded products. 
We can customize just about anything, from clothing and apparel to mugs, paper products, and more. Our design help is in house, and our screen printing is done at our shop as well. Since everything is internal, we can work with a greater range of budgets and turnarounds than other, larger printers can. We produce screen printed and embroidered designs for small businesses, large corporations, churches, and any other organization who needs our services. We serve companies big and small, because at the end of the day, their needs are the same- they're looking for a quality screen printing company with attention to detail, a commitment to affordable pricing, and consistent customer service. You get all of that and more at Scotteez. We're flexible with you, and strict on our deadlines. Our team is thoroughly trained in our processes, so you can expect a friendly, professional service every time you work with us. 
We make it possible to get your school dance t-shirts, employee uniforms, and chamber of commerce banners all made at the same place. We're fast, affordable, and able to work with your budget to find a product that suits your needs. We're also a family run shop, and have been since we started in 1994, so you'll always get that neighborhood feel when you stop in to pick up your order. Quality comes first at Scotteez, and we stand by our 100% customer satisfaction guarantee, so let us know if there's anything we could do to make your experience better! We're experts at screen printing and embroidery, but we're committed to always learning how to serve our clients better, and improve our work. To see the Scotteez difference, come visit us at our Loganville shop, located in Walton County, GA.