Mon-Fri 9:30 - 5:30pm, Sat & Sun Appt. Only
Custom Screen Printed Middle School T-Shirts
We're dedicated to our clients at Scotteez, and our team continues to develop their skills, improve our efficiency, and continue to develop those relationships with the clients we serve. Our staff designer is here to help you create a design worthy of your school or business, and we're always adding new template spirit-wear designs to the gallery, so you can order online with the click of a button.
All you have to do is select the design you want to customize, add your information on the next page, and click submit. We'll give you a call to confirm the details, and that's all there is to it. If you don't see what you are looking for in our designs let us know and our design team will be happy to work with you to create that perfect one-of-a-kind design for you.
Scotteez is a family business, and our family is here to help you and create your t-shirt orders efficiently and effectively, no matter what the event is. We work every day to ensure your design is printed properly, on the best materials, for the best price.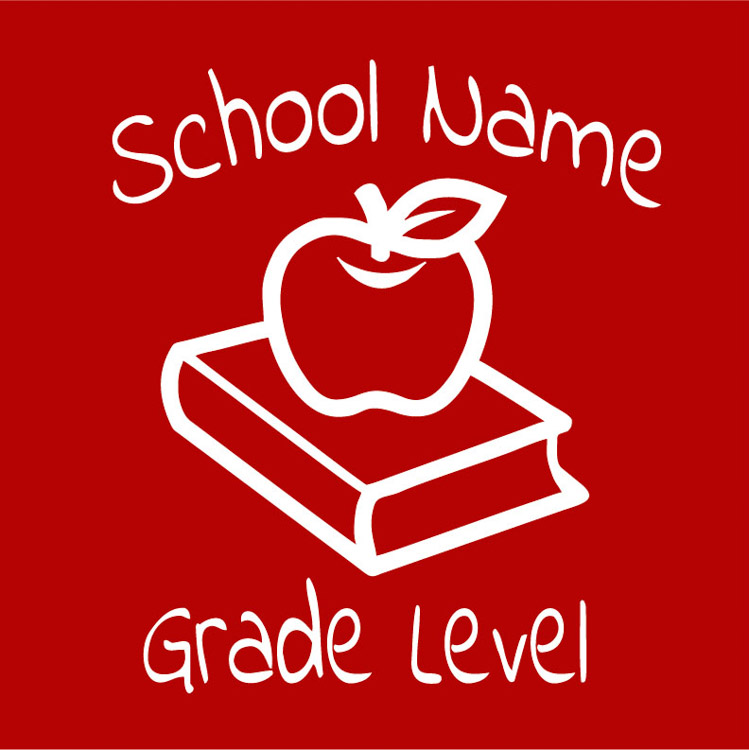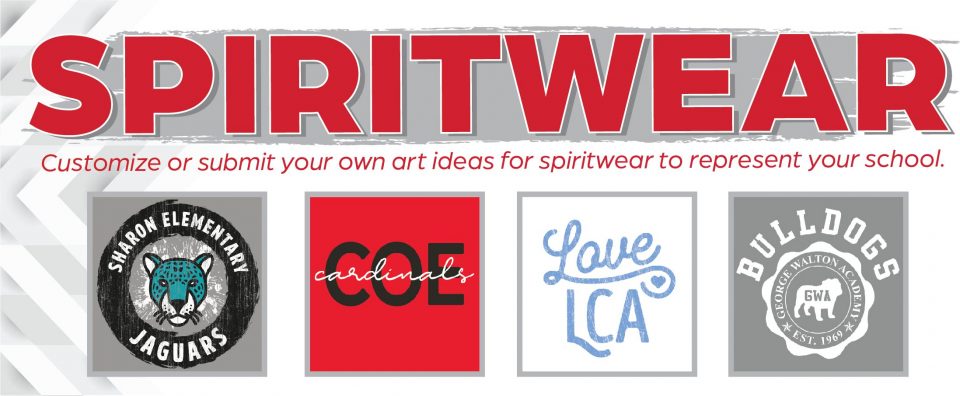 We love creating Spirit Wear t-shirt orders for our clients in Loganville, Monroe, Snellville, and Walton, Gwinnett, Barrow, Hall, and Oconee counties. We've built up our reputation as the go-to printing shop for t-shirt orders both big and small, and we stand by that.
It is so simple- all you have to do is scroll through our selection of custom school spirit wear t-shirt designs, and let us know how you'd like to personalize your order, then leave it to us. Screen printing is one way to create that custom t-shirt but not the only way we also offer direct film, sublimation, and embroidery.
It allows us to create high-quality, durable products, made from soft fabrics, quickly and affordably. We aim to make it as easy as possible for you to customize your order, so every time you have a need for screen printing or custom t-shirts, you know where to go and who to call.
Our t-shirts are made of quality materials, and we carry familiar brands like Comfort Colors, Gildan, Hanes, Bella Canvas, and Next Level as well, so if you have a specific request, let us know! We'd be more than happy to work with you and provide you with a specific quote for the products you're looking for.
Supporting our community is a huge part of what we do, if I want to add another section of text here. I can. and we wouldn't be here since 2000 if that wasn't the case. We love what we do, and we love working with our schools, teachers, and students to create beautiful, comfortable shirts year after year.
At Scotteez we strive to go the extra mile for our clients, from elementary schools to high schools and everyone in between. We provide the most seamless promotional product ordering experience we can. We enjoy working with our local schools and getting their t-shirt orders fulfilled efficiently, and we look forward to continuing to do so for years to come.