LETTER JACKETS
We allow you to fully customize your jacket to make it a one of kind WOW jacket.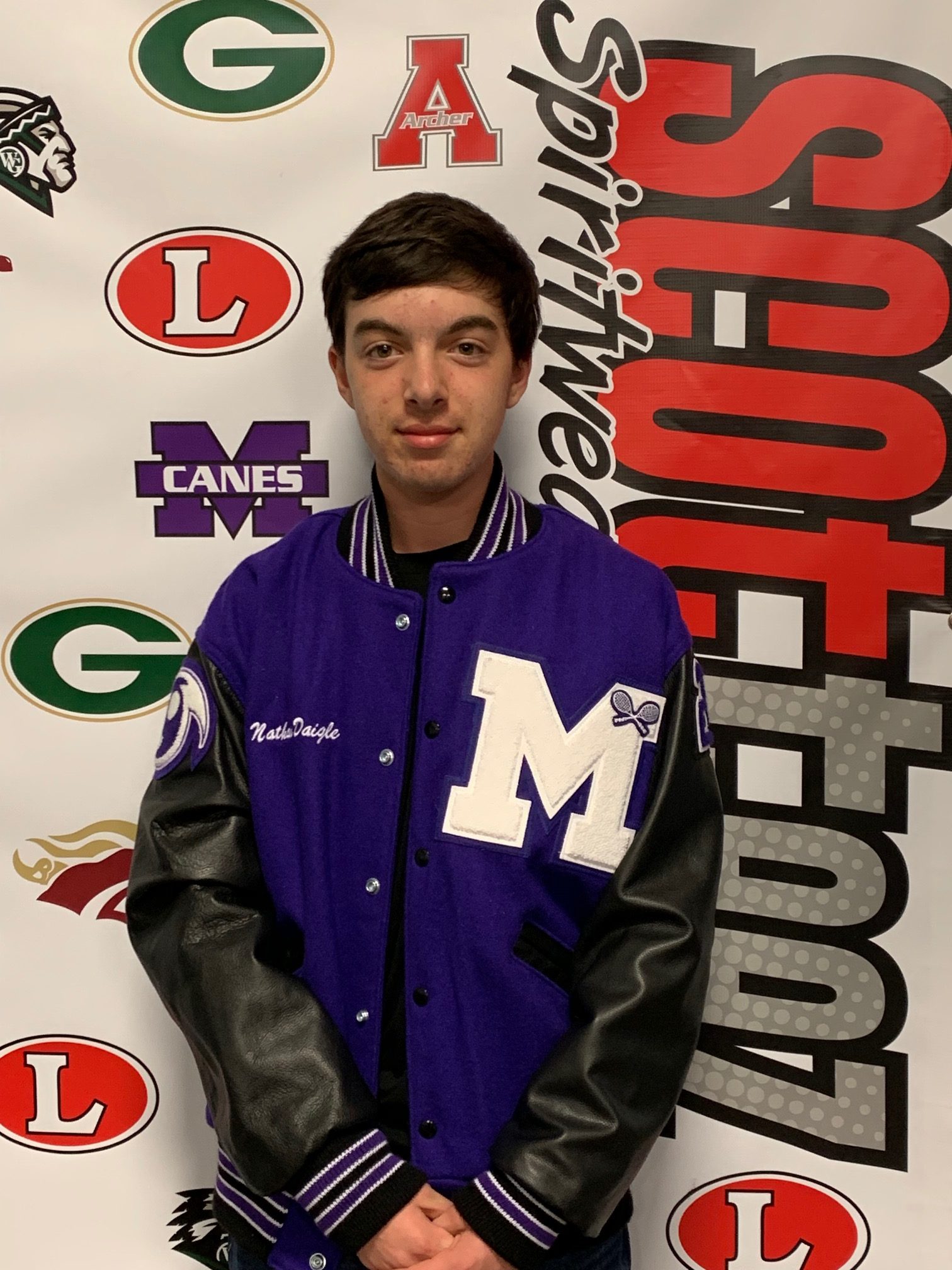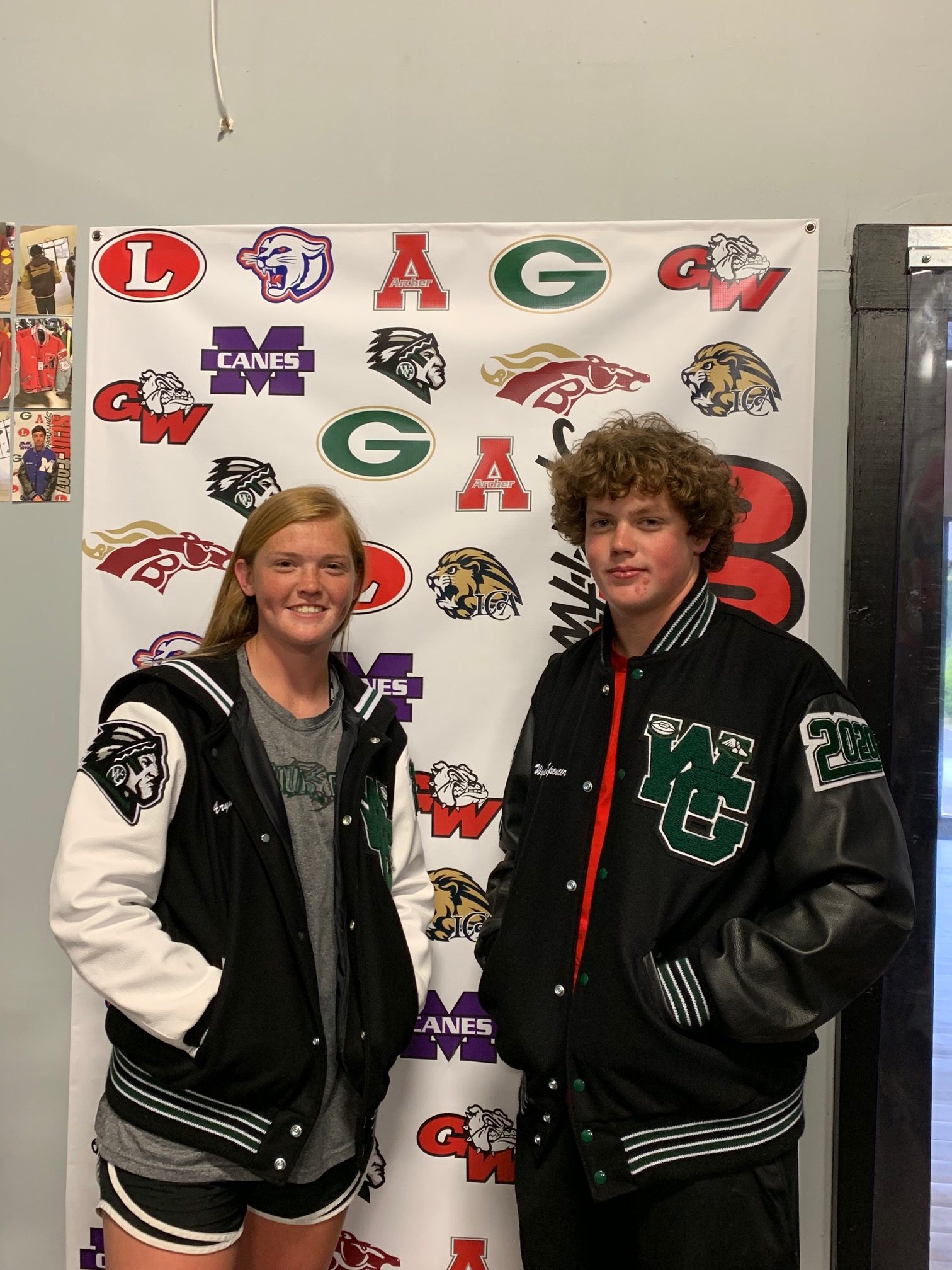 We here at Scotteez understand the significance of  buying a Letter Jacket. Here is a list of the things that we do differently from our competitors to ensure that each jacket is made specifically for you.
♦ Zip out lining

– This allows additional patches to be sewn on without sewing through the lining.
♦ Totally Customizable

– Create that one of a kind WOW jacket.
♦ Quality materials

– We provide the finest quality leather and wool that will provide a lifetime of memories.
♦ Sew additional patches on after date of sale

– As you acquire additional patches for team and personal achievements, we can sew them on any of the jackets we have sold.
The letter that is earned by the student is a symbol of so much for both the parents and themselves. It is a symbol of the hard work and determination it takes to achieve a goal. It is a symbol of the countless hours spent in preparation and in practice. Finally, it is the symbol of teamwork and what it means to be a team player. We believe that a Letter Jacket should be worn with pride for years to come in honor of these achievements.
Here at Scotteez we specialize in  promotional products of all kinds, and letter jackets are no exception. Lettering in a sport in high school is a big occasion, and letter jackets are a memento from that time that people cherish forever. We customize each and every jacket, and take special care to provide you with a durable, quality stitched, timeless piece to memorialize this season of life. 
A letter jacket is a special symbol of a great accomplishment, and it's important that the jacket is made to the standards you deserve. At Scotteez, we take great care to provide a unique experience to each student, and to personalize the jacket however they desire, so we can create a jacket that they'll wear with pride for years to come. 
Our attention to detail is at the core of what we do, because we know that to our clients, it's more than just an item or a piece of clothing, it's a token of their achievement, and it's an investment in the memory of their high school days.  Our customer service and care is unmatched, because we go the extra mile for our clients to ensure that their product is perfect, and they are 100% satisfied. Almost every aspect of the jacket can be custom made to each student, and additional patches can be added whenever desired. 
We love serving Loganville and the greater Walton County area for promotional products, spirit wear, tshirts, signs, and letter jacket orders. We would love to work with you or your organization to create a product that you love. We set ourselves apart from our competitors by really focusing on the quality of each and every one of our products, from the leather, to the durable stitching, to the lining, and beyond. Our high quality products are far more durable and classic than cheaper, run of the mill items, and it's always our goal to provide our clients with the highest quality products at the most efficient pricing. 
It matters to us that we remain the premier promotional products distributor of the Loganille, Monroe, Snellville, and Walton County areas, and we'll continue to provide our clients with the highest quality printing and embroidery services possible, while maintaining our affordable pricing and commitment to customer satisfaction. This is a jacket they'll cherish forever, so we'll always go the extra mile to ensure that it's perfect. 
We love providing our local schools in Walton County GA with high quality, custom embroidered letter jackets, so that their highschool memento can be cherished for years to come. Our one of a kind jackets are completely customizable to each student, so all of their sports, school activities, and achievements can be featured. It's important to us to provide a high level of service and customer care to our local schools and students, because we know how important this memory is to you. You're only in high school once, and it's a valuable time in a child's life. We love celebrating the memories and big events with our community, which is why we always go the extra mile to provide the best experience and product for our clients. From high school sports to achievements down the road, every season of life deserves to be celebrated. Our products are hand stitched and custom made, which really is the Scotteez difference. Product quality is one of the most important factors to us, because we want to provide a jacket that will last for years to come, that you can even give to your kids one day. 
We can print and embroider a logo on just about anything, but it's the memory and the event it commemorates that really makes an item special. It's important to have little tokens from these events to remember them by, so whether it's varsity sports season, graduation, or the start of a new business venture, Scotteez is here for all of your printing needs. We've been a valued member of the Loganville local community for over two decades now, and we love oly continuing to improve our methods, quality, and products as each year passes. 
We're the go-to printing shop for all things screen print, custom embroidery, signs, banners, and letter jackets for Snellville, Loganville, Monroe, and beyond. No matter what you'd like printed or embroidered, we've got you covered. If it's a personalized design or custom t-shirt you're looking for, we even have a designer on staff to help you create the design of your dreams. For quotes or questions, give us a call!
Call today or drop by M-F, 9:30am-5:30pm, to start customizing your Letter Jacket!